Looking for Super Bowl parties in downtown Charleston? The Victor Social Club is hosting our special Super Bowl Party with Happy Hour deals from 4:30 pm to the end of the game. Watch the Chiefs vs. the 49ers in the Big Game while sipping drinks from one of the best cocktail bars in Charleston!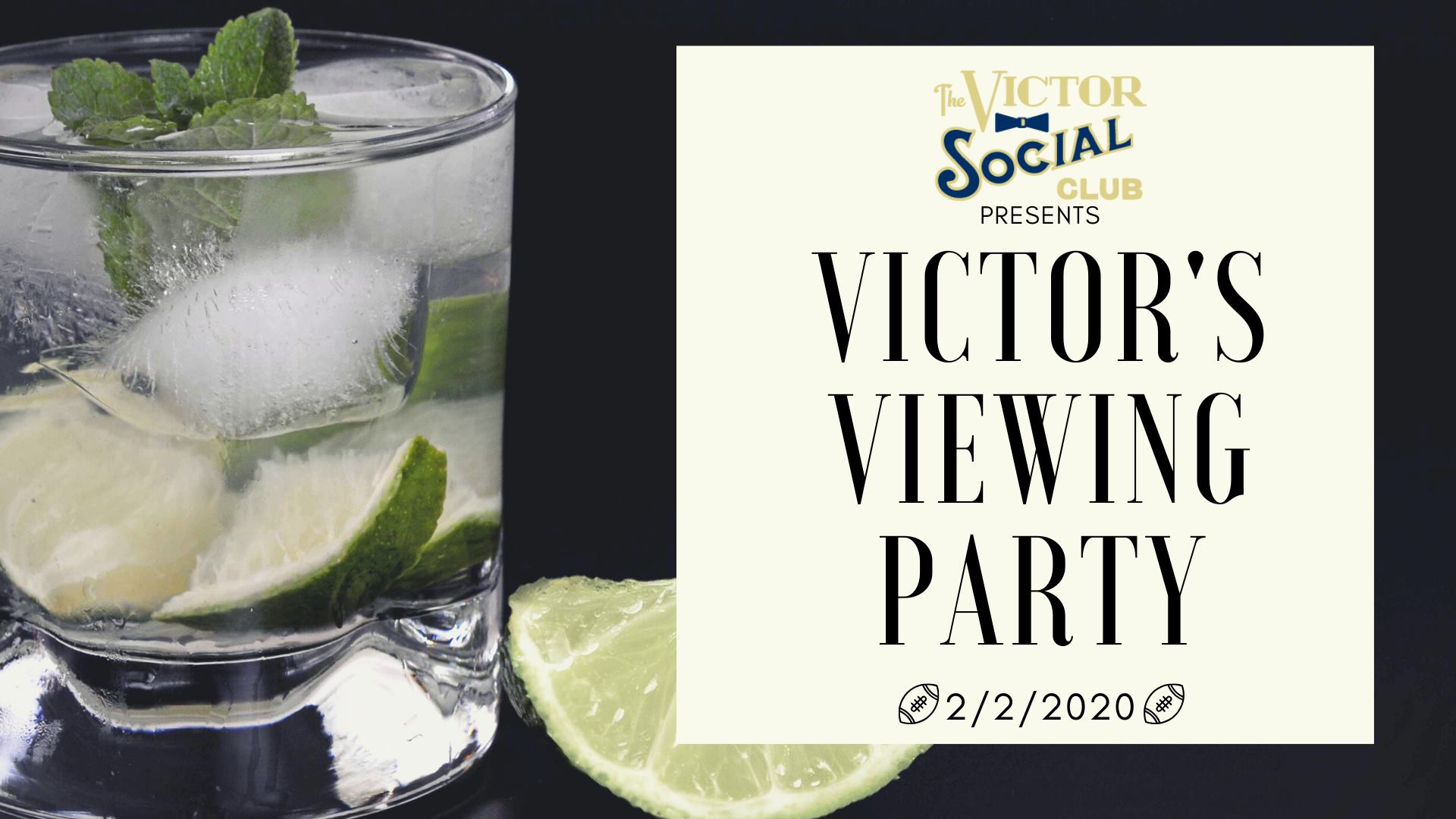 The Kansas City Chiefs will face-off between the San Francisco 49ers for the year's biggest football game. The Victor Social Club will be ready with drinks, food, and a high-dollar atmosphere for the sports sophisticates. Watch the 'Big Game' with our cocktail club family on our brand new TVs and enjoy happy hour prices from 4:30 pm to the end of the game.
The Super Bowl Happy Hour Menu
Specialty Cocktail Feature….$7
Prosecco by the Glass….$5
White Wine by the Glass….$5
Red Wine by the Glass….$5
Seasonal Draft Selection….$6
Oysters….$1.50 each
Cheese Plate….$7
Cheering for the Chiefs? Try out the Hemingway Heat cocktail. Jalapeño Infused Tequila, St. Germain, and Strawberry will heat up the bar as Missouri's star quarterback Patrick Mahomes heats up the field.
If you're getting rowdy for the 49er's, try out The Battler. This garnet cocktail is concocted with Southern Twist Bison Grass, Jim Beam Rye, Sweet Vermouth, and Brandied Cherry. Gather your friends, give a toast, and cross your fingers that the 49ers hit gold.
Unwind at halftime with oysters for $1.50 each or a $7.00 cheese plate. If a light snack isn't enough, choose savory and filling bites from our full-priced menu to fuel you through the second half.
And when your team wins? Toast with prosecco or order a round of our seasonal draft selections.
Whether you're cheering for the 49ers or the Chiefs, we hope you'll join us at The Victor Social Club for our 2020 Charleston Super Bowl Party on February 2nd!