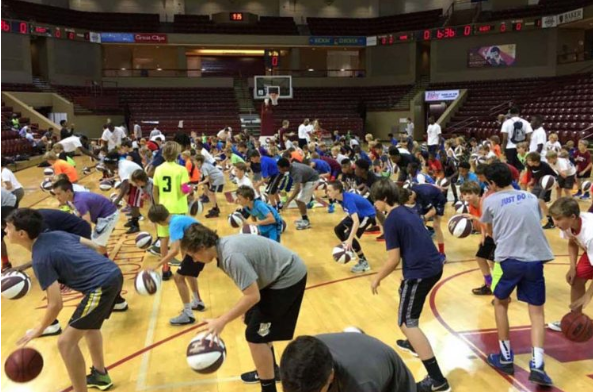 Holy City Hospitality's Victor Social Club was honored to participate this year in the College of Charleston Women's Basketball Clinic. The VSC team hand-selected specialty appetizers for guests to enjoy while raising money for an important cause.
The Women's Basketball Clinic ran from 6pm – 8pm and included basketball drills and games for sports enthusiasts, while friends and family could relax and greet the players, faculty, and staff. The event also included a full tour of the facilities in TD Arena as well as snacks and cocktails. Victor Social Club served our popular spinach artichoke dip, an assortment of heavenly desserts, as well as a savory meat and cheese platter.
The clinic was the second annual Charleston Basketball Women's Clinic, which began last year to benefit the Lupus Foundation of America. The event was hosted by Jacci Grant, wife of the head coach Earl Grant.
Victor Social Club is located on John Street in the popular Hutson Alley of downtown Charleston. Best known for our innovative cocktails and small plates, you can find our happy hour menu online which is served every weekday from 4:30pm – 7pm. We also offer live music every Friday night. If you didn't get to catch us at the College of Charleston's TD Arena this past Friday, stop by for a relaxing evening amidst the commotion of downtown Charleston. You can make a reservation and visit our website to learn more!