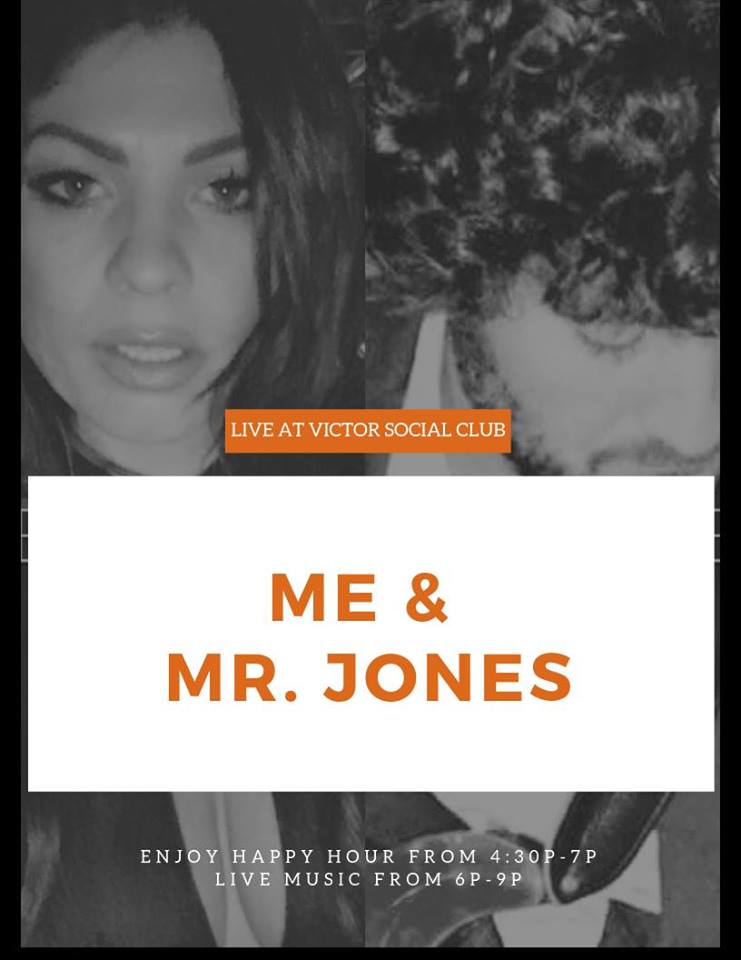 One of Charleston's favorite Friday night hotspots tucked away on Hutson Alley, Victor's Social Club, offers more than just posh cocktails. At Victor's, you can find live music from various local artists every Friday night from 6pm – 9pm.
If you haven't had the chance to sip on one of their legendary craft cocktails while treating your eardrums to the soft melodies of the Charleston music scene, then now is the time.
On April 26th, catch the lovely lead vocalist of Me & Mr. Jones, Alyce Marie Rogers, as she takes over the Low Country scene with Charleston native, Chris Dodson on electric and acoustic guitar.
If you've never had the pleasure of listening to this lead singer, you should note that most Me & Mr. Jones fans compare Alyce Marie's vocal range to some of the greats. With feedback like that, it's safe to say she's making her mark around the Charleston area.
If happy hour is a part of your normal Friday afternoon routine, then be sure to arrive around 4:30pm to kick off your weekend with style. At Victor's Social Club, you'll find craft cocktails, a curated wine list and small bites to share with friends at our Charleston happy hour.
If you're the type who likes to plan, take our advice and try the fan favorite Hemingway Daiquiri. This fancy take on a traditional cocktail features cruzan rum, grapefruit, lime juice, simple sugar and luxardo maraschino liqueur. Are you counting down the days until Friday, yet?
Victor's doesn't usually require a lot of convincing, but when you add in live music, drinks and bites at your local cocktail club, it becomes an opportunity you simply cannot pass up. Get your weekend started on Friday April 26th with speciality cocktails, excellent wine, tasty bites and the musings of Me & Mr. Jones.
This event is free of charge, but for more information feel free to contact the staff at Victor's Social Club directly. We hope to see you with a cocktail in hand on Friday night!