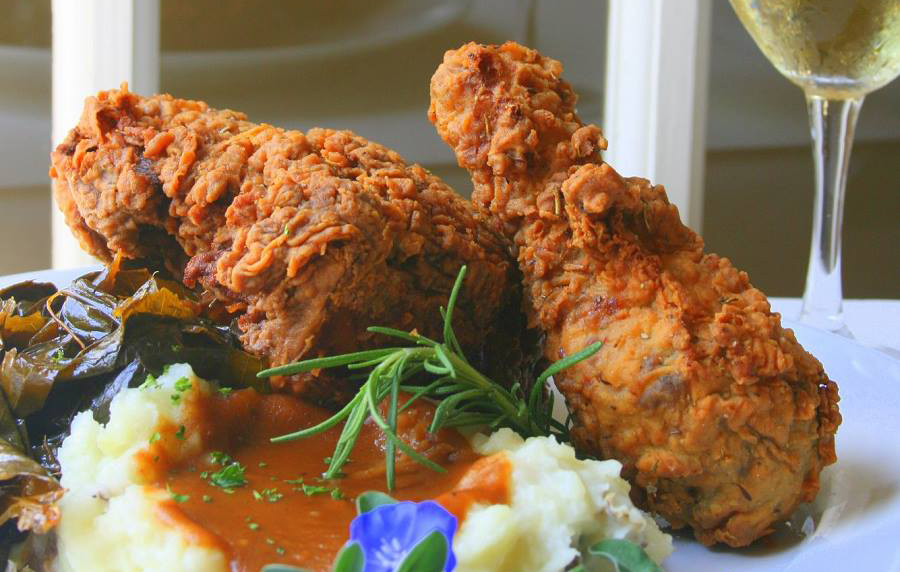 Entertaining residents and tourists alike, the 42nd annual Spoleto Festival USA will showcase music, dance, theater and opera throughout Charleston from May 25 to June 10. Spoleto is internationally recognized as America's premier performing arts festival.
In between Italian marionettes, chamber music, athletic acrobats and experimental jazz, come to Hutson Alley and experience all the delicious Southern food that downtown Charleston has to offer.
Try the "The Victor Valdés" cocktail at Victor Social Club
The Victor Social Club will enter this special concoction into the Spoleto Sips cocktail competition. It will also be featured on the menu during the 17-day festival.
Savor fine wines at 39 Rue de Jean
Whites, reds, rosés and champagnes from France and wines from other geographical regions perfectly complement this French bistro's cuisine. Wines are available by the glass or bottle.
Eat fried chicken at Virginia's on King
Especially on Tuesday when it's Fried Chicken Night! Guests receive a breast, leg and thigh; biscuit or cornbread; and two Southern sides for only $13 (tax and tip not included, Tuesdays only).
Slurp down a dozen oysters at Coast Bar and Grill
Order from a selection of oysters on the half shell at the Raw Bar. Oysters can be raw or steamed, and are served with house cocktail and mignonette sauce.
Enjoy fresh, handmade pasta at Vincent Chicco's
Made from simple ingredients the old fashioned way, flour and eggs are transformed into tagliatelle, pappardelle, rigatoni, fettuccine and spaghetti. With delectable Italian-American and traditional dishes to choose from, you can't go wrong with dinner at Vincent Chicco's.
Welcome back Spoleto!