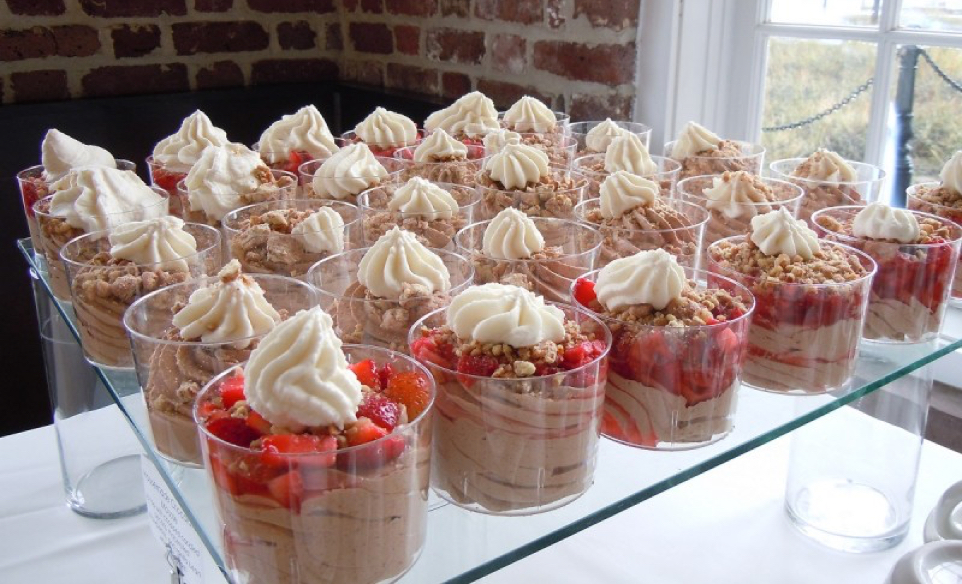 Good Food Catering and the Historic Rice Mill were recently voted in WeddingWire's top twenty best combined food catering and wedding venues across the country! If you're planning to have your wedding in the Charleston area, take a look at the Historic Rice Mill venue and Good Food Catering.
The Historic Rice Mill was built in 1861 and features original exposed brick and large open windows along with a scenic view of the Lowcountry marsh. Pair this with some delicious cuisine from Good Food Catering and it's sure to be an unforgettable event!
Charleston's Good Food Catering started in the fall of 2004 and quickly received attention for their finely crafted cuisine with professional presentation in a variety of settings. Not only does Good Food Catering provide their expertise to events at the Historic Rice Mill, but they also cater off-site as well.
Good Food Catering tailors each menu to guests' specific needs, offering a variety of selections from Lowcountry classics to French favorites and anything in between. We have a knowledgeable staff that works tirelessly to design a personalized catering experience for any event you have in mind. With 15 years of detailed planning and coordination experience, our catering crew will provide quality food and service so your event can run smoothly.
Whether you're planning an extravagant wedding or a casual office get-together, let Good Food Catering take care of your culinary needs. We are honored to be recognized by WeddingWire alongside the Historic Rice Mill venue, and we can easily show you why we made the list!
Put your trust in us as we provide exceptional service with unparalleled food. Charleston's Good Food Catering believes you should feel like a guest at your own event, so you can leave the stress behind and let our team handle the details for your off-site or Historic Rice Mill event. For more information about the services and food we offer, request more information or call us at (843)723-7952. We hope to see you at your next event!