UPDATE: Due to Hurricane Dorian, Restaurant Week has been extended through September 22nd! 
That long-awaited moment is finally here – Charleston Restaurant Week has returned to the Lowcountry for its Fall 2019 edition, and Holy City Hospitality's Coast Bar and Grill is participating again!
For those of you who are not familiar, Charleston Restaurant Week is a highly anticipated culinary experience that happens twice a year. Locals of the Holy City and visitors alike flock to downtown Charleston and its surrounding locations to get a taste of the best cuisine. Restaurants often create menus with fixed prices for both lunch and dinner, so you can enjoy a number of unique dishes for one reasonable amount.
This Charleston Restaurant Week, Coast Bar and Grill will be partaking in the prix fixe dinner arrangement. From September 4th through the 15th, you can order three courses of the best seafood downtown for the set price of $35. Coast also allows for a substitutions; in lieu of a first or third course, you can order a Stella Pinot Grigio or a glass of El Portillo Malbec.
For the first course, Coast is proud to provide diners some of downtown Charleston's best seafood. Satiate your hunger with the restaurant's raved about seafood; Coast is serving Blackened Seafood Chowder, a creamy clam and grouper dish. In search of something a little lighter? Try out their decadent Shrimp Ceviché with chipotle aioli and avocado.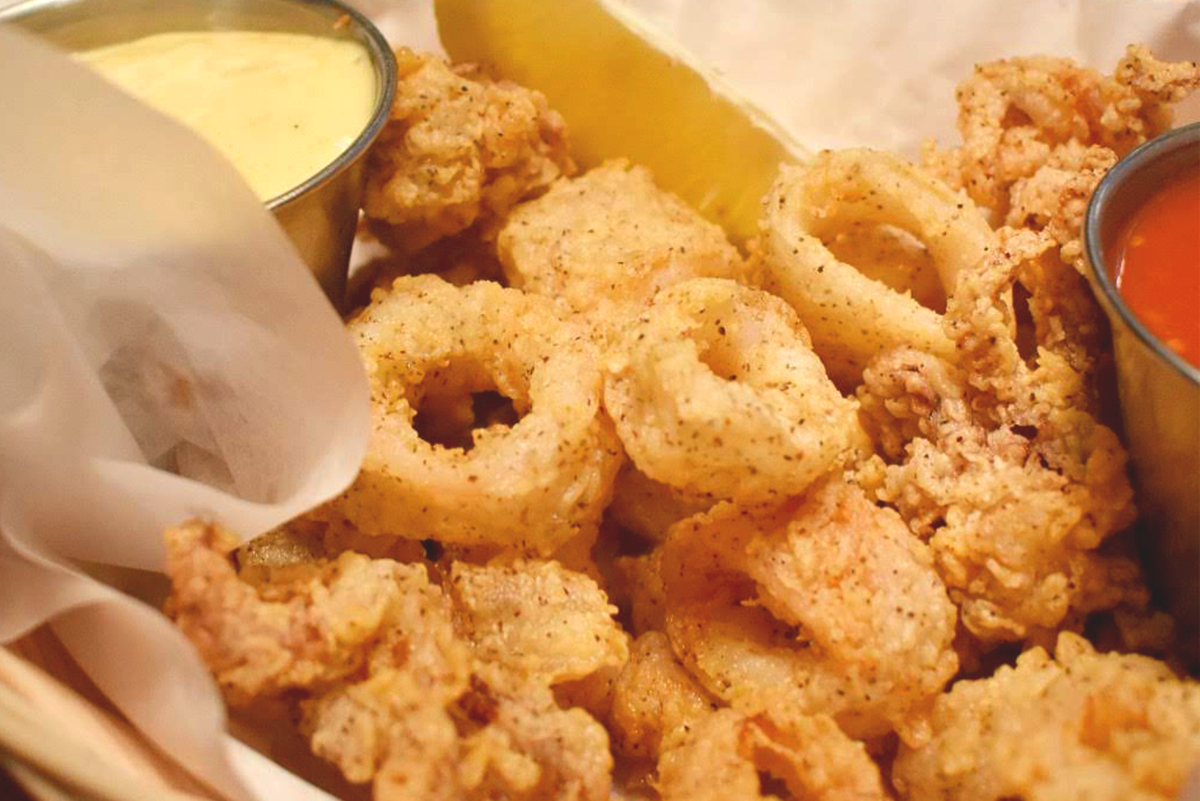 Coast's second courses have even more seafood delights in store. Should you allow the Crispy Fried Catfish with bleu cheese coleslaw and seasoned fries to grace your plate? We dare say you won't be disappointed. For a more traditional Southern seafood dish, be sure to try the Shrimp & Stoneground Grits served with julienned sweet bell peppers and indulgent ham gravy.
Dessert is Coast's third and final course for Charleston Restaurant Week. Visitors can choose between the Dark Chocolate Mousse topped with tangy berries and a strawberry coulis or the Orange Mango Panna Cotta with a coconut lime biscotti on the side. Yes, they are both just as amazing as they sound.
Be sure to join us at Coast for an amazing Charleston Restaurant Week experience. If you bring enough guests, you can sample all of the dishes on Coast's Charleston Restaurant Week menu! Don't miss out on your chance to taste these limited-time offerings; stop by today or make a reservation at Coast Bar and Grill!